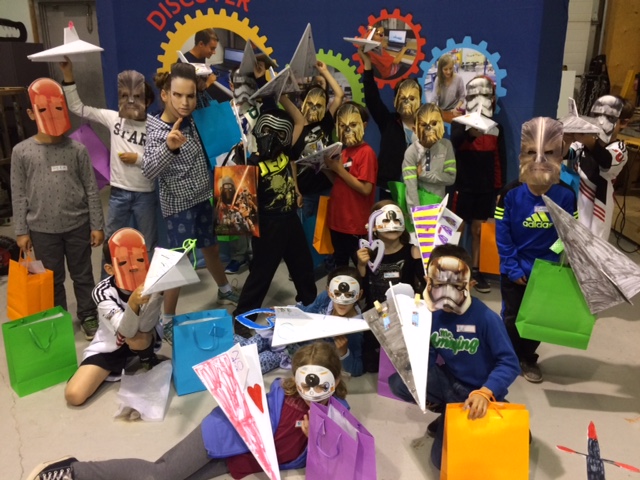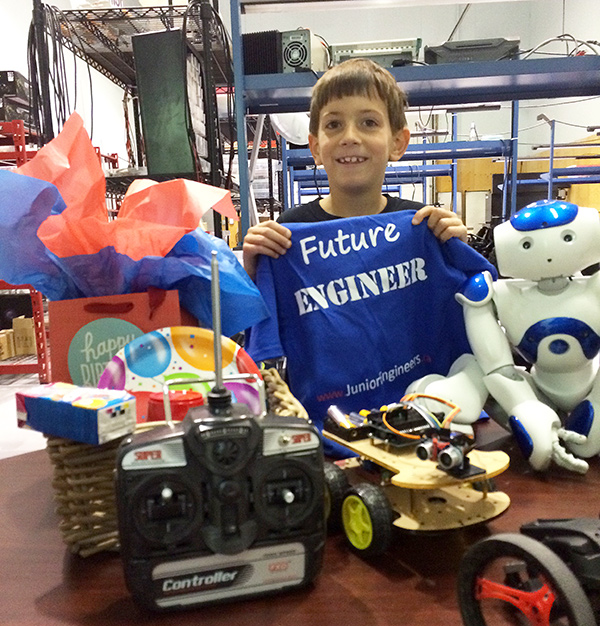 Roots 2 STEM is proud to offer theme birthday parties! Invite all your friends to a fun, action-packed, hands-on science, technology, and/or engineering experience party at our one-of-a-kind high-tech Lab of Discovery! You pick the basic theme and we will create with you a customized party experience based on age and interest! Popular party themes include Star Wars, electronics, architectural, planes, space, coding, robotics, high-tech fashion and jewelry design, 3D Printing.
Basic Package:
90 minute science, technology, and/or engineering experience party
Dedicated lab with equipment and tools*
Enthusiastic technical instructor and party leader
Cost: $30 +GST per child   Birthday Menu
(minimum of 8 children)
* does not include the cost of specialized kits/supplies
Add to your Roots 2 STEM birthday experience through:
Access to party room with party decorations, plates, napkins, cups & cutlery.
Party room package with birthday cake and/or pizza.
Special gift for birthday child.
Science, technology, and/or engineering themed gift bags for each guest to take home.
WiFi, coffee and sweets for guests' parents during the party.
Extended party time for special building themes with pre-ordered kits/supplies – each guest gets to take home their creation.